My challenge for the next little bit: learning to draw.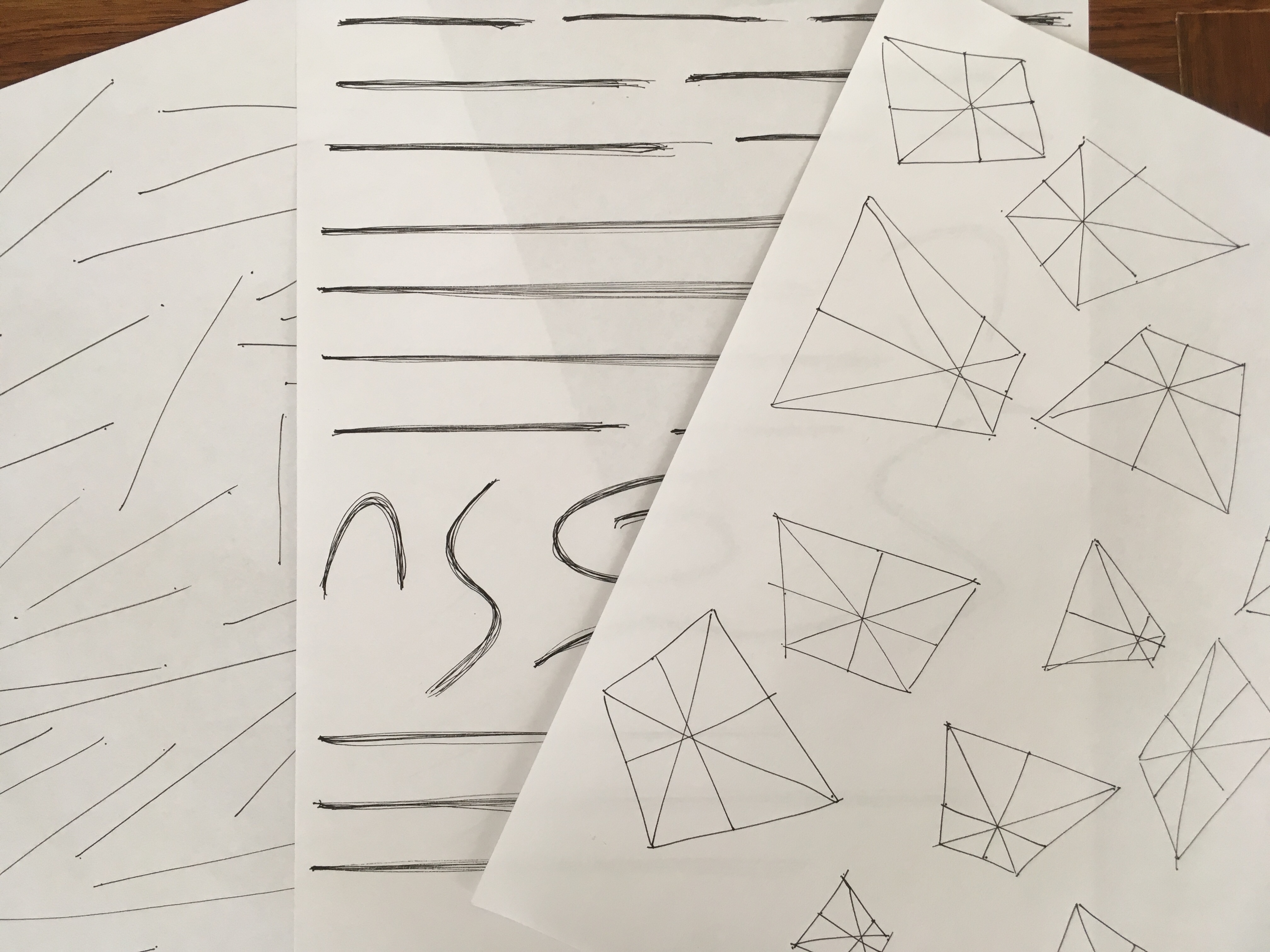 I started working through the first lesson on Draw a Box this week. So far, it's all mechanical practice: how to draw moving from the shoulder, "ghosting" lines before you put them down on paper, and rendering some planes with those techniques.
Part of my trouble with nand2tetris earlier this year was that I didn't define clearly enough what I wanted to get out of it. So, what am I trying to get out of drawing practice?
To practice seeing the world a different way.
To try a hobby that isn't in front of a screen.
To, maybe some years from now, make something work remarking on.
I'm doing just a little bit a day, often what I can fit into the space of a puppy nap on a week night. Habitica has continued to be really great for helping me be consistent with "every day" or "every week" type tasks.